Laptop stand that supports work on the move
"
The digital nomad dream, durable, light weight, ergonomic and fits in your laptop sleeve.
"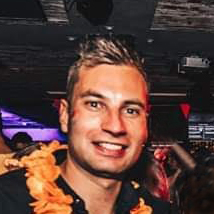 Hi, Riekus here, during my travels I have tried many laptop stands but could not find the right fit. That is why I decided to build my own, my requirements were:
Light weight
Durable
Lifts screen to eye-level
Compact when stored
Create keyboard space
After learning CAD design and going through many iterations I settled on the design you are seeing here. Made from high quality 3mm matte twill carbon fiber, precisely CNC machined.
I had to pay top dollar to get my first prototype manufactured. After testing it for months, I'm lovin' it and announcing the Roost stand dead!
After many questions in co-working spaces they convinced me to get a production run done. I have found a manufacturer that is willing to do a small production run, this will bring the cost down enough to compete with other quality laptop stands (Pretty proud of this!).
* Fits all modern laptops from 17 to 13 inch.
If i can get 100 people interested I will place the order.
We have hit the 100 mark! Subscribe before the end of June to buy out of the first batch and enjoy free shipping. There are currently 192 buyers.
Free Shipping worldwide
No hassle returns
snap wall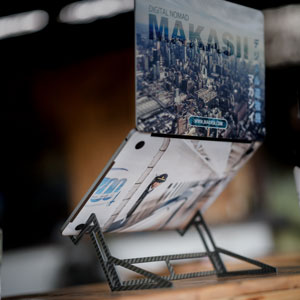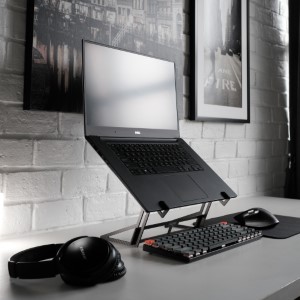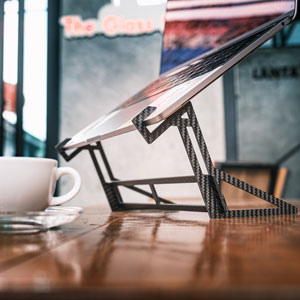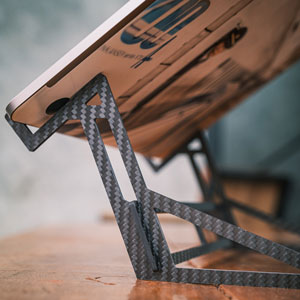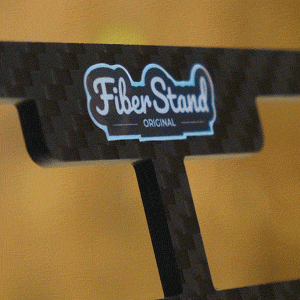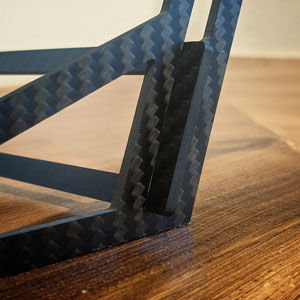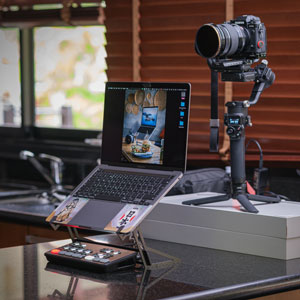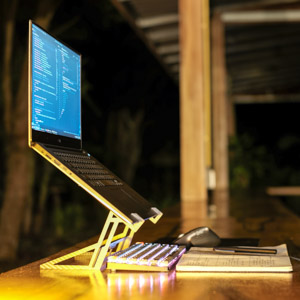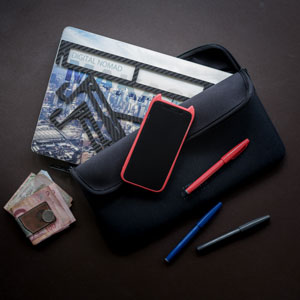 Efficient with space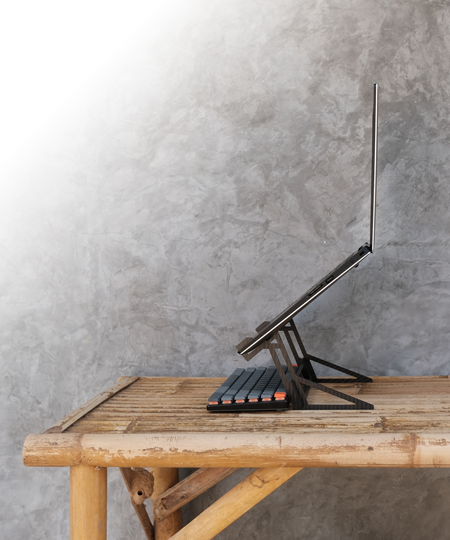 More space for better ergonomics with same screen distance
fits laptop sleeve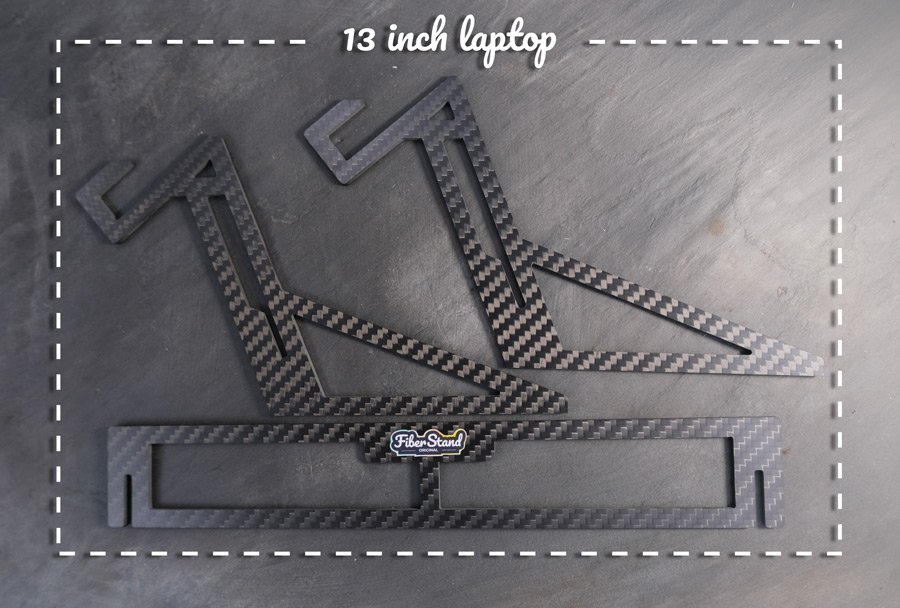 2 sizes rule all